This step-by-step online business-building guide eliminates overwhelm with just one reading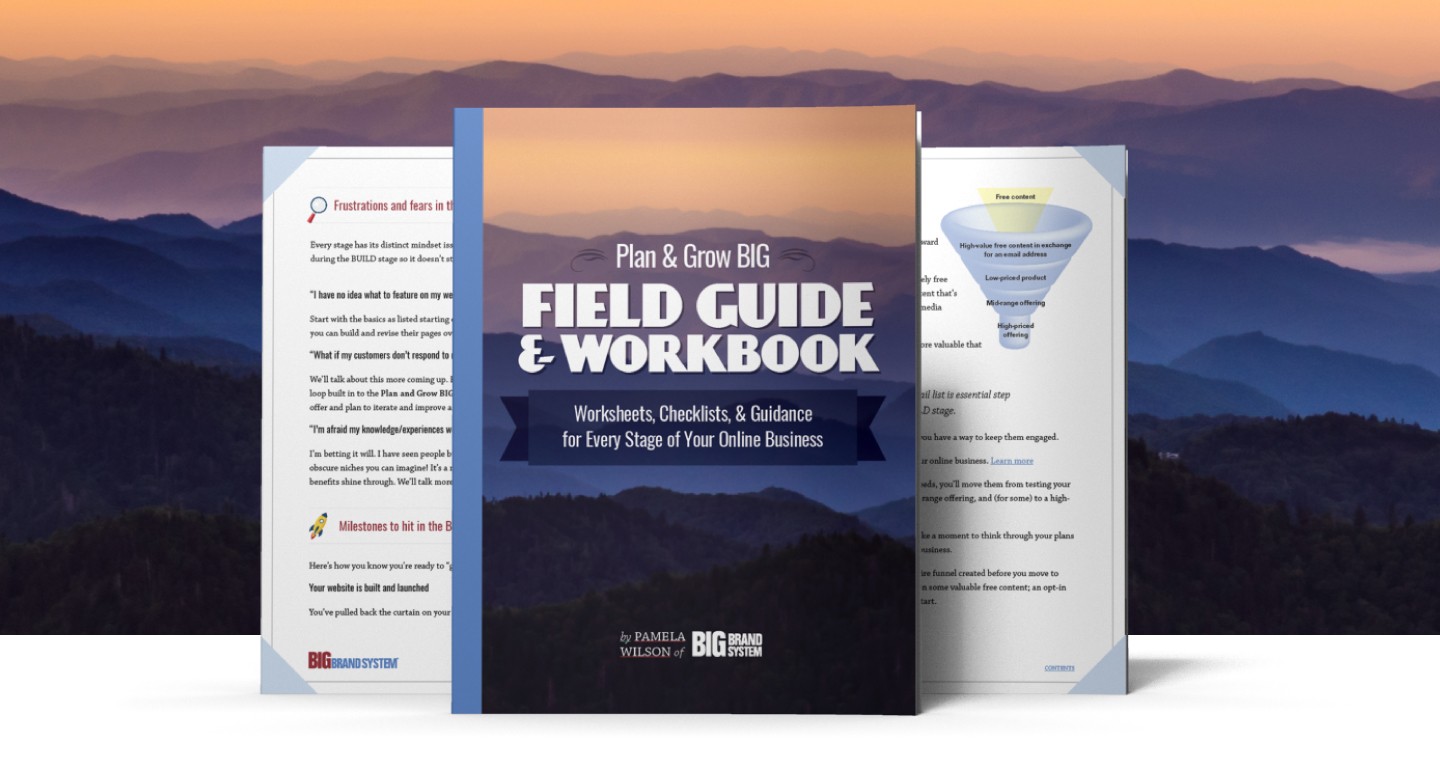 If you've struggled to build a profitable online business and you can't figure out why it's so challenging, I'm here to tell you ...
It's not your fault — really.
The online environment is full of valuable information about the strategies and tactics you need to master so your business will thrive.
But what you should focus on first?
Grab this Field Guide to take on your online business journey
This 36-page Field Guide and Workbook spells out the Plan & Grow BIG method and gives you room to track your journey, measure your progress, and plan your next steps.
17 pages of fillable worksheets
19 pages of resources, guidance, and encouragement
Dozens of links to additional resources, reading, and tools you can explore at every step of your journey
Pamela Wilson's 30+ years of business experience to guide you along the way! (More on that below)